This year the documentary, 'the AMERICAN dream' has the honor of being a part of the 2016 Women's Voices Now Online Film Festival! From now through July 1, 2016 you have the opportunity to let your voice be heard by voting for this documentary. Told through the voice of African American women, 'the AMERICAN dream' exposes the disparities of maternal mortality that have persisted for generations.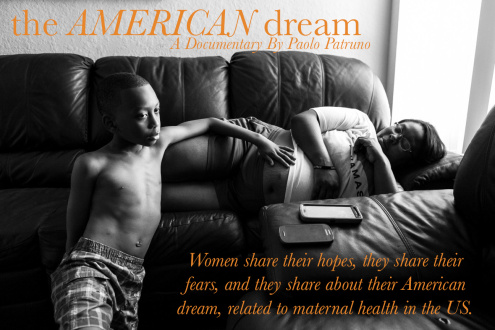 Help us to get this documentary and its message more recognition so that the voices of these women will be heard.  We hope that you will vote here for 'the AMERICAN dream' and share this with others. 
http://www.womensvoicesnow.org/2016-films
"Women's Voices Now amplifies the voices of all women by promoting the free expression of women's struggles for civil, economic, political, and gender rights worldwide." 
To find out more about Women's Voices Now click here.
*In order to vote you will need to sign in, which can easily be done through Facebook or Twitter. Once logged in not only will you have the opportunity to vote but you will also be able to view the film.